Start by taking the elevator up the dome of the duomo.
The Roof Terraces are bristling with spires adorned with some 3500 statues depicting saints, animals and monsters. Descend to Piazza del Duomo, bearing right towards the vast iron and glass-domed arcade of the Galleria Vittorio Emanuele II. Inside you'll pass shops and cafes before emerging at the other side facing Milan's famous opera house, Teatro alia Scala. A short walk from the northwest of Milan's historic centre, Castello Sforzesco houses a large art collection, while the adjacent Sempione Park is an appealing green space with a lake.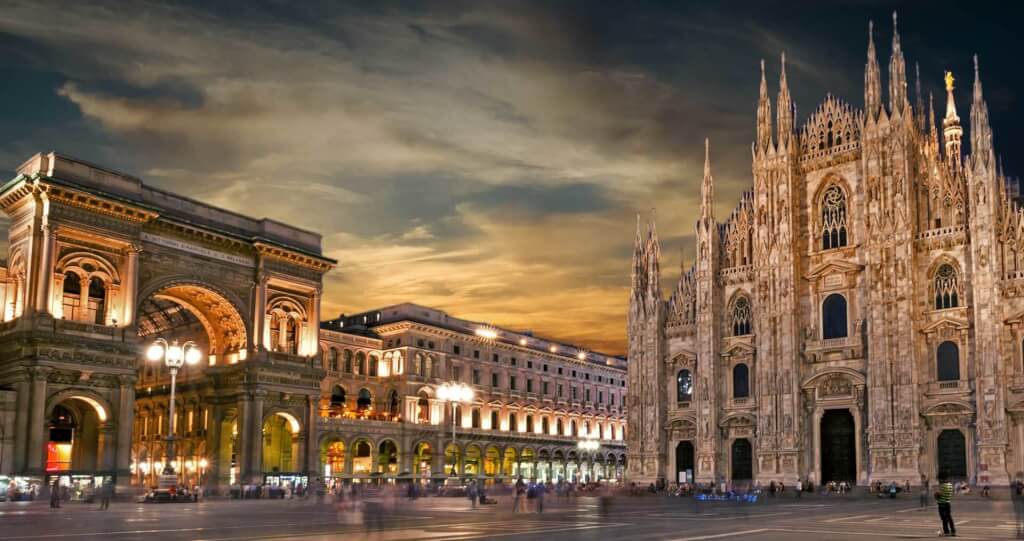 Nearby Santa Maria delle Grazie is famous for Leonardo da Vind's masterpiece. The Last Supper. Measuring 8.5 m wide and 4.6 m tall, the famous scene can be found above the doorway in what was once the convent's refectory. Reservations are required and a maximum of 25 people are admitted at a time – and only then for 15 minutes viewing. Is it worth it? The painting is in a fragile condition, so see it while you can is one argument.
But far more interesting to kids is the Museo Nazionale della Scienza e della Tecnologia (museoscienza.org) on Via San Vittore, where a gallery is devoted to wooden models of inventions based on Leonardo sketches. The museum also has a wide range of interactive science exhibits covering topics as diverse as acoustics and astronomy. There's not much in the way of English interpretation, but kids will figure out what to do.
Other child-friendly museums include the Museo di Storia Naturale and the Planetarium. Both are on Giardini Pubblici – a large city park. If the city gets too much, take the Metro Line 1 to Primaticcio, followed by bus route 64 which passes Aquatica (parcoaquatica.com), a waterpark in Milan operated by Gardaland. Teenage girls, however, will more likely want to stay central in Milan's fiendishly fashionable quadrilatero, where all the top Italian and international designer labels can be found, from Gucci to Prada.