Drop your phone, look into the eyes of your significant other and ask her or him to go on a trip to Istanbul with you. Steal each other's heart at these romantic retreats.
#10. Tibet, China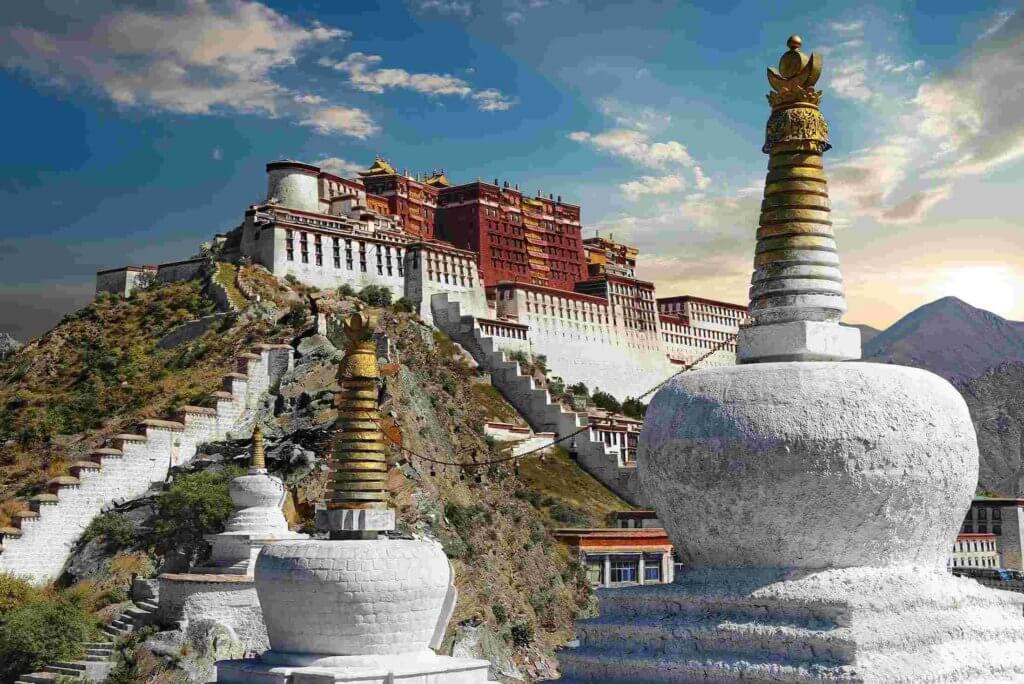 ADVERTISEMENT - CONTINUE READING BELOW
Tibet is located on the lofty Tibetan Plateau on the northern side of the Himalayas. It is one of the most beautiful places in the world. The lands are full of natural vegetation and nature has created magnificent sceneries. The people in the land have not lost touch at all with their rich cultural heritage.
Places you and your special someone should definitely visit in Tibet are; Yarlung Tsangpo Grand Canyon which is the deepest in the world with an average depth of 7440 feet. The Potala Palace is a must visit site for the art enthusiast couples. Jokhang Temple, Namtso or the holy lake and Yamdrok Lake. To crown it all visit the Mt. Everest Base Camp with a close view to on top of the world.
How to say I love you in Tibetan is Nga kayrâng-la gawpo yö.