If you're thinking of taking the kids to Paris and not spending at least one day at Europe's most popular family attraction, forget it. At best, they'll never speak to you again; at worst they'll do something spiteful in the Louvre when you drag them there instead.
In any case, Disneyland, for all its zigzag queues and rictus smiles, is great fun whether you're a Cinderella-doting five-year-old, an adrenaline-hungry teenager or the 40-something paying for it all.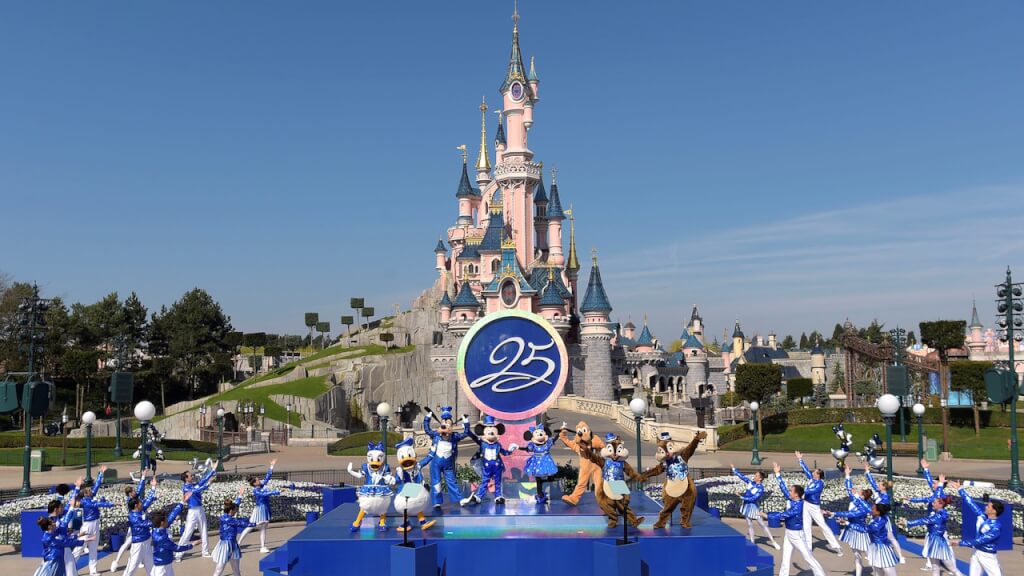 When to go
Well, it sure isn't Florida, so be prepared for an invigorating range of unpredictable European weather. The upside of visiting in winter, of course, is that queues are shorter and you can get special deals.
How to get there
The train is the easiest and most relaxed option. If you're staying in Paris take the RER (40 minutes from the city centre) or, if you're travelling from further afield, hop on Eurostar. Either way you'll arrive at Marne-la-Vallee/Chessy station right outside the park entrance.
Where to stay
It depends on whether you want to spend a day at Disney or make a long weekend (or more) out of it. If it's the latter, pick one of the hotels near Disneyland – several are run by Disney so you'll be able to live the magic (breakfast with Chip'n'Dale, etc) even after the parks have closed. For a Paris holiday that simply includes a day trip to Disney you'll get better value by staying in a mid-range city hotel or a suburban holiday park, such as Camping International in Maison-Laffitte.
What to do
There are two parks: Disneyland and Walt Disney Studios.
If it's your first time, focus on Disneyland where you will find five distinct zones.
The entrance leads straight to Main Street USA, a nostalgic evocation of small-town America in the early 1900s, complete with ice-cream parlours, horse-drawn streetcars and the chuff-chuff Disney Railroad. Autograph hunters will find Mickey, Minnie and the Disney Princesses here, while the Discovery Arcade takes you on a journey through the Golden Age of 20th-century inventions.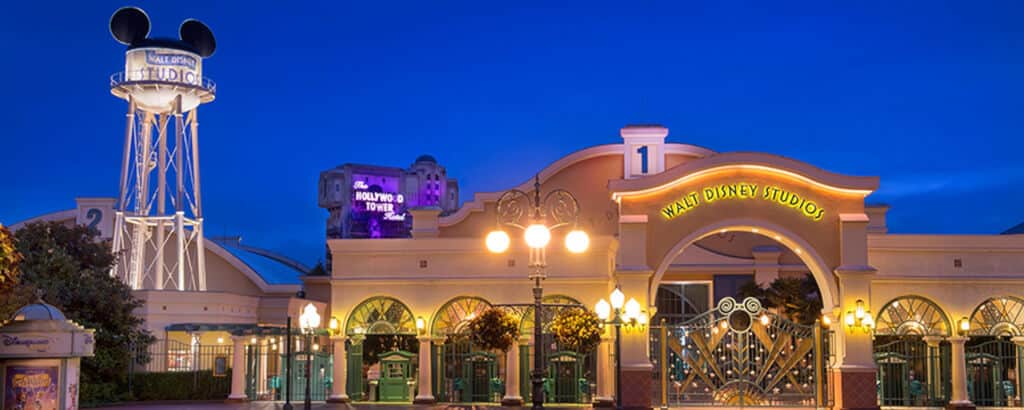 Walk through Sleeping Beauty Castle to Fantasyland where Peter Pan's Flight, It's a Small World, Mad Hatter's Tea Cups, Lancelot's Carousel, Alice's Curious Labyrinth and the Flying Dumbos are all big fairytale-themed hits with children.
Discoveryland features several big rides, including the Space Mountain: Mission 2 roller coaster (minimum height: 132 cm), Buzz Lightyear Laser Blast (where you score points by zapping Zurg and other nasties) and Star Tours (a simulator flight to the Moon of Endor). Children can test their driving skills on the Autopia track (minimum height: 132 cm), descend 20,000 leagues under the sea in Captain Nemo's Submarine and pilot a rocket ship through the planets and constellations of the Orbitron.
Frontierland has the runaway roller coaster, Big Thunder Mountain (minimum height: 102 cm), the spooky Phantom Manor, Pocahontas Indian Village, paddle steamer rides on the Mark Twain and Molly Brown and live shows at the Chaparral Theatre. Swagger through the wooden gates of Fort Comstock for Legends of the Wild West and take aim at the Rustler Roundup Shootin'Gallery.
Adventureland has Pirates of the Caribbean (a rollicking ride through secret caverns and rowdy taverns), the secret pirate hideout of Adventure Isle, Captain Cook's Pirate Ship and another wayward rollercoaster, Indiana Jones and the Temple of Peril (minimum height: 140 cm).
Remember to intersperse the big rides with some of the smaller, queue-free attractions, such as Le Passage Enchante d'Aladdin with its exquisite scenes of Agrabah – and be sure to stake out a good spot on Main Street to wave to your favorite characters in the daily parade.
Right next door to Disneyland Park, Walt Disney Studios Park puts you centre-stage in a world of a special effects, animation and big-screen drama. Each of the park's four studio lots (Front Lot, Back Lot, Toon Studios and Courtyard Production) has its own mix of attractions and rides.
Big rides at Walt Disney Studios include the Twilight Zone Tower of Terror (an elevator ride from hell, with random drops of up to 13 floors; minimum height: 103 cm), Stitch Live! (an interactive encounter with the animated alien) and Moteurs… Action! (a stunt show spectacular with high-speed car chases).