Venice is irresistible – an exciting watery maze, a fantasy city of palaces and churches slowly sinking beneath the waves. Go there soon while it manages to keep its head above water.
The moment you stroll into Piazza San Marco (St Mark's Square) your children are likely to say one of three things: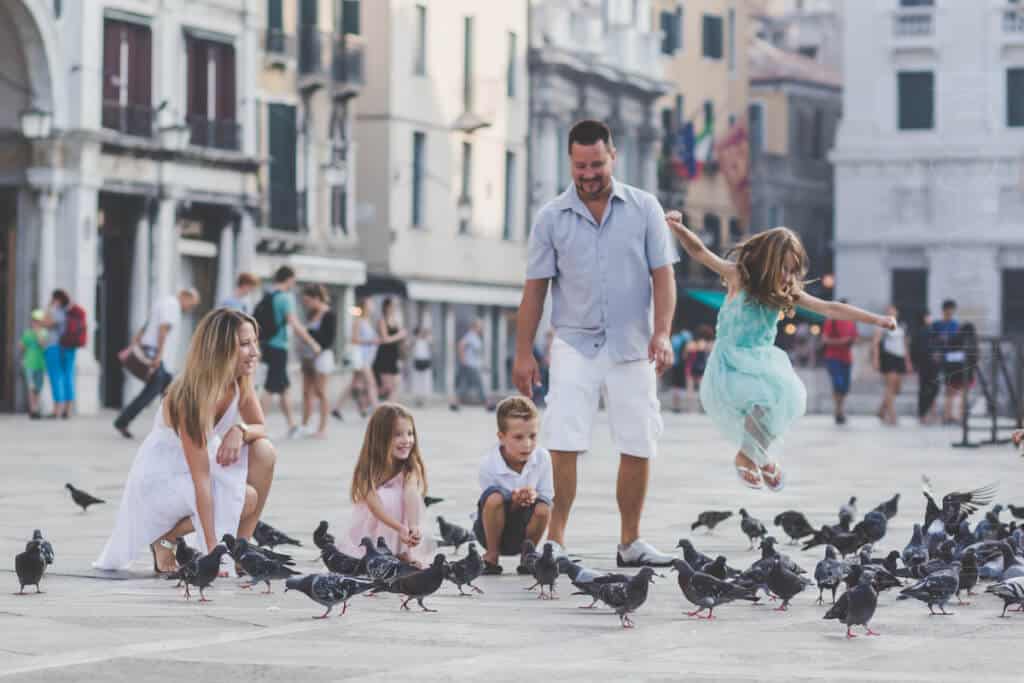 » Can we feed the pigeons?
No problem. Vendors sell bags of sweetcorn for €1.
» Can we climb up there?
Yes. The views from the top of the 98.5-m Campanile are exhilarating, but be prepared to queue. Help kids pass the time by challenging them to count the arches in the Palazzo Ducale (Doge's Palace).
» Can we go on a gondola?
Maybe. There's a gondola mooring at the edge of Piazza San Marco, but you'll pay a premium rate. For a quicker, cheaper, but less romantic option, traghetto gondolas shuttle back and forth across the Grand Canal.
Once you've fed the pigeons and conquered the Campanile, explore the warren of alleyways and canals between Piazza San Marco and Ponte di Rialto (Rialto Bridge), delving into shops along the way.There's a Disney Store near Ponte di Rialto, but if it's fantasy you're after, nothing beats the views of the Grand Canal from the most graceful and famous bridge in Venice.
Nearby, you can board a vaporetto waterbus for a cruise along the Grand Canal, passing elegant old palazzos and famous landmarks like the Accademia (a treasure trove of Venetian paintings) and the fine Baroque church of Santa Maria della Salute. Vaporetto routes 1 and 82 will take you back to Piazza San Marco.
Spend some time admiring the exquisite fagade of the Basilica San Marco. Five mosaics adorn each of the doorways to this Byzantine beauty, while the four Horses of St Mark (replicas of the bronze originals kept inside) prance above the main entrance.
You may well feel compelled to enter this great building – kids will be entranced by the mosaic floor and the dazzling Ascension Dome – but leave time for the Palazzo Ducale where highlights include a torture chamber.