Carrying a large sum of money in cash is too risky so the option is to have your money in the account. Having an ATM card with you is safer but that doesn't mean you are not at risk to potential fraud. Traveling to new place gets you prone to a taxi scam, getting pickpocketed or get your money stolen by an ATM skimmer.
All these possibilities can be curbed if you read on I will let you know exactly how to go about it.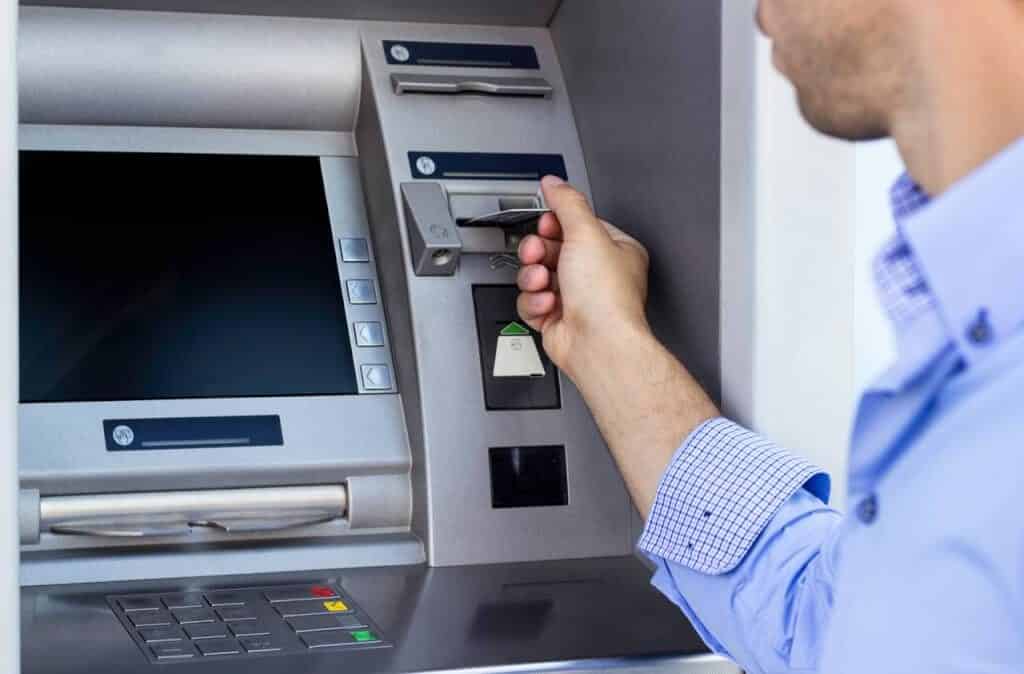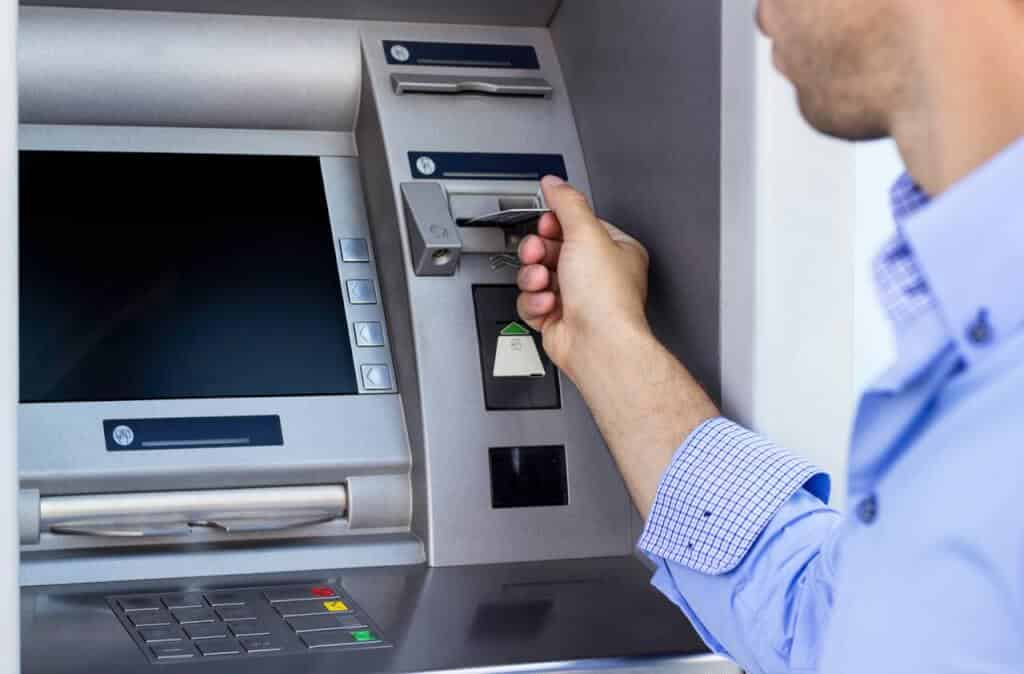 Look for an ATM in the bank, especially one that's inside a staffed bank branch. An ATM where a scammer cannot hang around without attracting attention is what you look for. If you have a chip card, find an ATM that reads chips instead of swipes. Even if you use a different bank's ATM and pay a fee, you're still better off than using a third-party ATM.
Bring some cash with you, not a whole lot of it as that has its own known risks but instead a little bit to reduce the frequency at which you visit an ATM.
Carry an extra card from a different bank with you and distribute money evenly. This is helpful just in case one card is stolen you have a backup.
Make a point of reporting immediately when you notice your card is missing. This lowers the risk of your account being cleaned out as it gets frozen. The extra card comes in handy when one account is frozen as you will still have access to cash.
When using the ATM card slides smoothly into the slot because if you struggle a little to get the card through something is definitely not right as an external device maybe in installed.
If you suspect the stranger behind you make a point of shielding your transaction. This helps as if your card is stolen they still need your PIN to open and is they don't see it then it is useless to the scammers.
Use a plain ATM card not a debit card with a Visa or Master card logo. It requires PIN to use and cannot be used for online transactions if the card is stolen. You may have to ask your bank for one as they typically issue debit cards by default.
Use the suspend feature of your card if available. Some banks have a feature allowing you to turn on and off our card. So you get done with your transactions and turn the card, turn it back on when you require another service.
Make a point of opening a 'travel checking' account. Keep a low balance in the account. Leave your cards safe in your room or at home to minimize theft.
It is absolutely annoying to lose your ATM while in a foreign land and time consuming having to make calls to your bank to get your card frozen. The time difference makes it quite a hustle. Follow the above instructions promptly and you will not have to go through the hustle. Have fun and have your money protected as well.